For STS, RMG and Ship unloader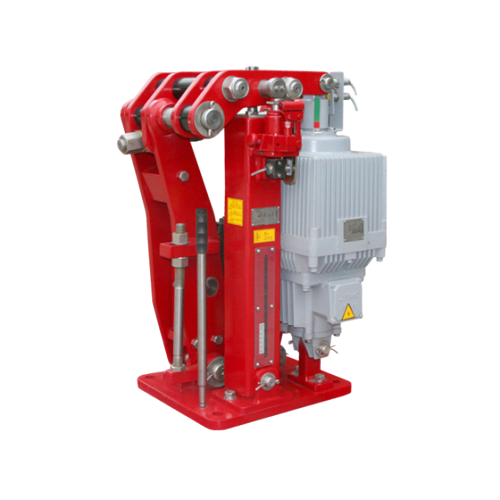 Electro-hydraulic disc brake is a high-performance, multi-functional advanced product. It has advanced functions such as automatic equalization of pad back distance, automatic compensation of pad wear, etc. Because of this function the brake is easy to maintain.By adding various limit switches, it will provide the feedback signal to the crane PLC with the required interlock protection signal.
Advantage Features
Interlocking pad clearance equalization device and pad auto-aligning device constantly equalize the clearance of brake pad on both sides and need no adjustment, thus completely avoid one side of brake pad sticking to brake disc.
The main swing hinge points are equipped with self-lubricating bearings, no lubrication is required during use; high transmission efficiency, sensitive action, brake closing (upper brake) time is 0.25~0.4 s
The step-less liner friction automatic compensation device can keep the pad backing distance and braking torque constant during use, avoiding the trouble of frequent adjustment.
Torque adjustable built-in spring with torque scale.
Brake linings are plug-in style, which are easy to replace.
Brake linings of various materials such as powder metallurgy and non-asbestos, which are suitable for different working conditions.
Technical Specifications
| | |
| --- | --- |
| Power | 120 W – 1.1 kW |
| Rated Voltage | 380 V/50 Hz |
| Ambient Temperature | -20°C to + 50°C |
| Relative Humidity | ≤90% |
| Disc Diameter | 250 mm to 1250 mm |
| Torque | 200 Nm to 33600 Nm |