TD-A rubber fender present the form of cell under stress, thus it is also called cell fender. TD-A fender is the second generation of cell fender, enjoying broad application.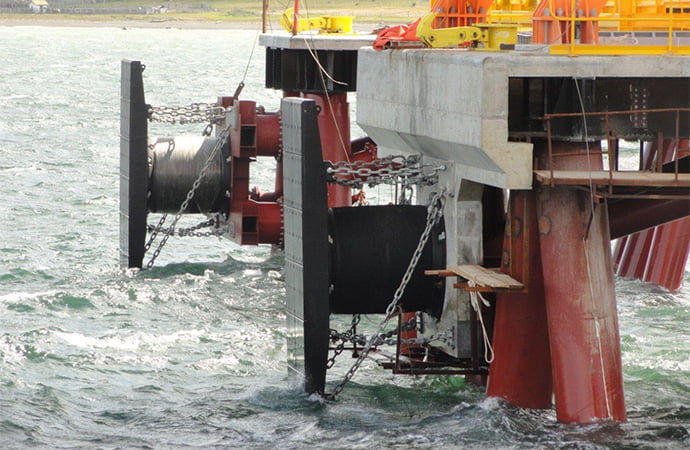 1. On the basis that counterforce do not increase, if deflection distance augments by 13%, energy absorption will rise by 17% while counterforce energy absorption ratio (E/R·H) of each unit will go up by 15%.
2. Among stress fender series, TD-A fender owns the highest energy absorption for each unit.
3. Frontal berthing is fixed on frontal fender in an effort to alleviating stress acted upon sides of ship. According to specific demand, surface stress can drop to as low as 25t/m2. Thus, it is particularly suitable for berthing of large vessels.
4. Owing to high reaction force energy absorption per unit, it can excellently meet the requirements of open sea wharf and dolphin type berth.
5. Among stress rubber fender series, TD-A cell fender possesses relatively small inclination and stress change in performance.
6. PE frontal pad is fixed in the front of frontal berthing to lower friction coefficient and reduce the shear force in berthing by large margin.